Time Tricks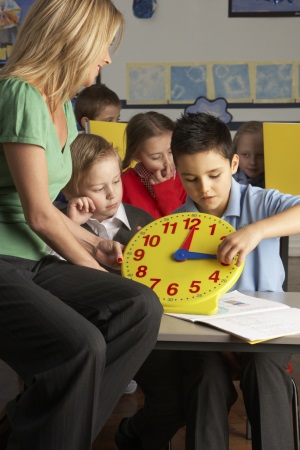 Do you know how long a minute actually is? Test yourself. Start the timer on your watch or phone and look away. Then look back at the timer when you think one minute is over. Try this same exercise for 5 minutes, 10 minutes and even half an hour. To be able to know when a period of time is over, fairly accurately, is a valuable skill when you are working with tight deadlines.
It's a fun activity for students and will help them manage their time better during tests. When you do this in your class, have students raise their hands when they think the specified time is over. Give out small prizes to those who are most accurate. Next, you can challenge them a little more by asking them to judge time while working on an activity, a problem or an assignment.
What are some strategies you teach your students to help them manage their time?