Types of Formative Assessments: Quizzes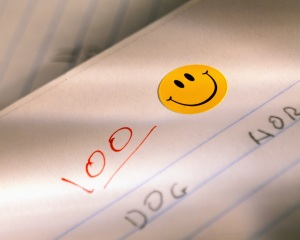 As educators, we have access to various resources when it comes to designing lessons, assessments, and remediation. The same is true with formative assessments. There are no "cookie cutter" approaches to formative assessments as several types exist.
Formative assessment is NOT LIMITED to any one of the following: multiple-choice, short answer, or essay assessments. Instead Formative Assessment includes the usage of a variety of assessments and activities designed to determine student mastery in an effort to guide instruction.
Consider quizzes as formative assessments in classrooms.
Quizzes seems pretty straight forward. Afterall, a quiz is a quiz is a quiz. Easy, right? Well, not as a formative assessment! Common issues in using quizzes as a formative assessment are that the quiz is rarely aligned to the curriculum and secondly, quiz grades are often recorded. If you are using a quiz as a formative assessment (not graded), the quiz MUST be aligned to the curriculum. This requires understanding the curriculum and what the curriculum expects the student to know.
Instead of recording the quiz grade, provide comments to students regarding their incorrect answers and explain why the answer was not correct. What a statement this sends to the student: a statement that the teacher cares more about their learning than their grade.
Black, P. and Wiliam, D. (1998b). Inside the black box: Raising standards through classroom assessment. Phi Delta Kappan, 80 (2): 139-148.
From Professional Learning Board's online continuing education course for teachers: Formative Assessment