Visual Analogies in Teaching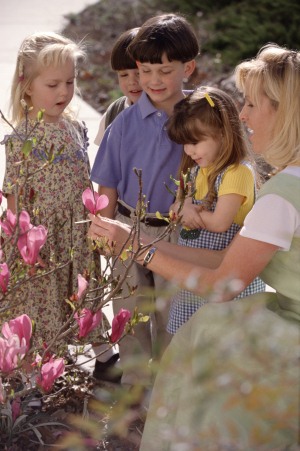 We're all familiar with the proverb, "Don't count your chickens before they're hatched." Its one of the many visual analogies that help communicate a precious idea, thought or concept. Often while we teach, we are introducing something new that the student has never seen, heard or known of before. But when we compare that to something they know, it makes it so much easier for them to understand. For example while explaining about the working of the brain, we might compare it to a computer.
It might take a little extra thought or time to come up with good visual analogies related to your curriculum areas, but that can go a long way in helping students understand and grasp what you are trying to teach.
What are some visual analogies that you have used in your teaching practice?