Visual Learning Skills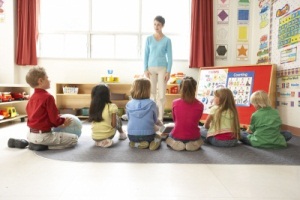 As I have been working on the finishing touches for the new bulletin board course, a thought crossed my mind… Do bulletin boards have a place in the "tech smart" classroom?
As I thought about this further, I realized that bulletin boards might not only be relevant but could also play an important role in the development of visual learning skills. In today's classrooms, is learning to present content visually as essential as reading and writing?  PowerPoint presentations, web pages  and digital textbooks all  require us to present and interact with content  through pictures, videos and other images. Creative and engaging bulletin boards provide ideas and inspiration that help develop visual delineating and presentation skills. Being involved in the process of creating bulletin boards is a great way for students to experiment with layouts and presentation styles. And for us teachers, learning to create engaging and attractive bulletin boards can help us better prepare our students to become successful visual presenters.
What steps have you taken to improve visual teaching or learning skills?
Learn more…Take a course