What are some Bulletin Board Ideas for a Season Theme?

Seasonal Boards help create a feeling of celebration in the classroom. Teachers can use them to highlight seasonal events like holidays, sports, and festivals.
One of the most popular bulletin board ideas is to ask children to bring a picture from their holiday along with a small write up on it. These pictures and paragraphs can be put up on the board.
During holidays, the board might be decorated and students may be left some space to post messages.
Another idea is to use lights on the board to reinforce learning, perhaps flashing the lights to highlight correct answers to a query.
Notice how the bulletin board shown here uses a number of 'found' objects and how the candy wrappers add texture to the display.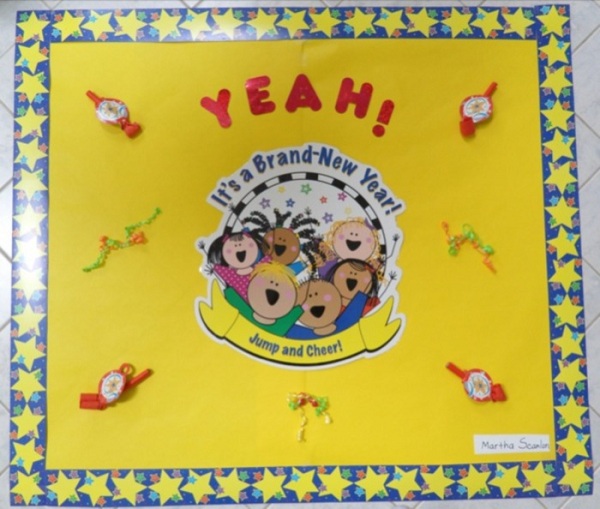 Learn More… Take this course: Bulletin Boards – Ideas for Every Classroom
Discuss Here: What are some seasonal bulletin board ideas that you have used in your classroom?