What Are Some Movies Every Teacher Must See?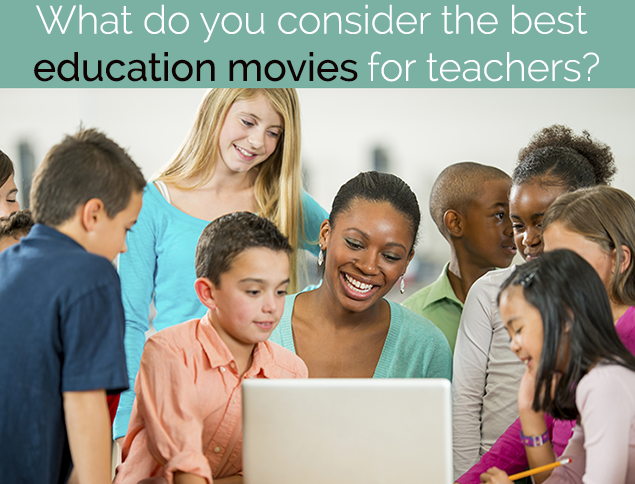 A truly dedicated educator can change the lives of his or her students…
As one of the most influential role model in the life of a student, teachers are responsible for more than just academic enrichment. To be a great educator, you must connect with your students and reach them on multiple levels, provide constant guidance and support at crucial moments in their life. This is not always easy. Educators often need to be reminded of the importance of their jobs and why they became a teacher. Here's a list of the best teachers you can find in the movies. These films remind us how important an educator can be in forming young minds.
1. Freedom Writers, 2007
Based on the true story of an idealistic teacher "Erin Gruwell", Freedom Writers (2007) tell us the experiences of a high school English teacher (Hilary Swank), who broke down the walls (race), separated her students and made them, celebrate their diversity. The students in this school would wonder every day if they'll live to see their own graduation (due to gang violence and racial intolerance). The film keeps its viewers entertained, instills hope and courage.
2. Holland's Opus, 1995
Holland (Richard Dreyfuss) is a failed composer. He takes up a teaching job, which he hates at first. Over the years, he teaches, mentors and shares his passion for music. This movie teaches its viewers a lesson that some dreams come true in most unexpected ways. It also depicts how teaching can make way for a soul-satisfying career.
3. To Sir, with Love, 1967
Sidney Poitier is the quintessential inspirational teacher. He plays an idealistic engineer-turned-teacher who ends up in an East End London school where the staff has given up on the rowdy, incorrigible students. Things start rough, but once he throws out the textbooks and decides to teach the kids about life rather than square roots and split infinitives, he begins to win their trust and respect. The film deals with discrimination based on both race and economics, to give out valuable lessons on life.
4. Up the Down Staircase, 1967
Barrett (Sandy Dennis) is a rookie teacher who has to put the theories she learned getting her degree into practice at the racially mixed Calvin Coolidge High School. Barrett's triumph is not only in reaching many of the students, but also in being able to maintain her compassion and dedication in the face of overwhelming obstacles. She had to contend not only with tough teens that didn't trust her, but also an administration that didn't place much value on her students. The film was shot at a real New York City School.
5. October Sky, 1999
When everyone else in a kid's life is pointing them in one direction, a teacher may be the only one who helps them blaze their own path. That's the case in October Sky. A young Jake Gyllenhaal stars as an outcast teen with a passion for rocket launching in a 1950's close-minded, coal-mining town. With the support of his teacher, he follows his passion to the state science fair, to college and eventually to NASA.
---
Like this article for teachers?
Browse the Professional Learning Board COURSE CATALOG to find related online courses for teachers in your state. Professional Learning Board is a leading provider of online professional development classes that teachers use to renew a teaching license or renew a teaching certificate.