What are the Benefits of Integrating Wikis in the Classroom?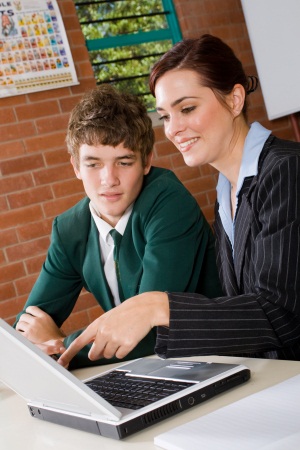 Educators are constantly looking for tips, strategies or technology to make learning fun for their students in order to motivate them to participate actively and to enhance their performance. Various changes have been inculcated in the classroom to meet this need. The use of wikis is one such change.
Wikis are websites that allow its users to freely add, delete or modify content through a web browser. It is convenient and creative, and encourages group interactions, collaborations and asynchronous communication among its users.
Educational benefits of integrating wikis in the classroom
Online organizers: Educators can upload schedules for the month, list of deadlines, test dates, presentation dates, etc. on wikis. This would help students plan ahead and organize their time and work to avoid handing in papers late or being unprepared for a test. They can also put up the class schedule and topics to encourage students to prepare in advance. Thus, wikis are an effective tool to communicate information within a classroom.
Store house of resources: Often at the last minute before an exam, students are in a mad rush to collect study material. Wikis are a boon for last minute preparers. Faculty can post references for material taught. Students may also add on to these resources by creating encyclopedias, guides, references, FAQs and other material. In this way, wikis become a library by itself during exam time.
Creative presentations: Educators can prepare multimedia presentations to make classes creative and innovative for their students. Classes are brought to life with pictures, movies, audio-video clips and virtual tours. This helps improve the performance of both auditory and visual learners. Students are also encouraged to showcase their talents and abilities while creating presentations using wikis.
Student interactions and collaborations: Wikis encourage student interactions and collaborations. Students can form groups, work on a common project and post updates regarding their part in the project. Online debates, discussions, reviews of a class or presentation, feedback and information, notes, ideas, e-portfolios are just some of the ways students can exploit wikis. Participating and organizing group activities equips students with a sense of ownership and responsibility.
Fun corner: Encourage students to create a fun corner on the website to share class pictures, achievements and interesting tidbits of news, etc.
Getting started
The first step in creating your web page is to plan the essentials like the format of your website and the features you want included on your website. You may decide on the software package that you wish to use, e.g. Mediawiki. Download your wiki engine, set up your wiki software and download all the necessary files on to the server. Once you have set up your site, spread the word and have fun. Involve your students in the planning and setting up phase and create a unique site for your class.
The downsides
Since anyone with access to the internet can view the website, it is important to moderate access so that only group members can manipulate the content on the website. Monitor the website to check for inappropriate language, spam and incorrect content. Students may also be given the responsibility to weed out mischief makers.
Wikis are, therefore, powerful tools that can help students undertake projects that need not be limited to a class environment, to form collaborations with peers and staff and generate a broader perspective by out-of-the-box thinking.
Learn More… Take a course
Discuss Here: How can we use wikis in the classroom to organize projects among students?