What are the Benefits of Podcasting in the Classroom?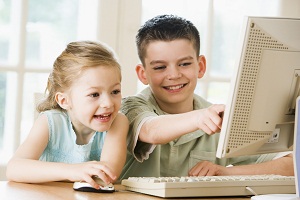 The term "podcasting" is an amalgamate of "iPod" and "Broadcasting" and has been defined by Wikipedia as a type of digital media consisting of an episodic series of audio, video, PDF or ePubfiles subscribed to and downloaded through web syndication or streamed online to a computer or mobile device. Simply put, podcasting is a type of radio show which allows access to periodic information through downloads on portable devices. It is easy to create and view a podcast and all an individual requires is a computer, internet connection and a recording device.
Podcasting and Education
Podcasting in the classroom is the latest trend. More schools are opting to use podcasting in their classroom as it stimulates learning through creative means and open lines of communication. A closer look at podcasting reveals the following benefits:
Ease of Accessibility:
Podcasts enable students to access the information any time they want. Students can download the information to the device of their choice and listen/watch whenever they are free. For a generation well versed in handling technology, downloading podcasts requires only basic technical knowledge and skills.
Archive of lessons:
Staff can record their classes and upload it online, creating an archive of lessons. This allows students to access previous lectures for reference and clarification on a subject or to stimulate learning of the same. This can also be a boon for students who choose to miss the lesson as they can access the information directly without depending on others. Similarly, if a teacher misses a class, they can post the lesson online and make it available to the students.
Updates:
Students subscribing to a particular podcast will be notified if there is an update. A major advantage of podcasting is that student who have subscribed will be sent information constantly, unlike a virtual learning environment in which students have to be motivated to visit the site. Thus podcasting enables easy sharing of information to all its members.
Learning on the go:
With podcasting, learning is no longer a sedentary activity. As every lesson can be downloaded on their iPod or MP3 player, students can attend to it even when they are away from their study table. Learning can occur even when a child is mowing the lawn or while lying on their bed. It stimulates different types of learners as students can learn visually through videos and PDFs, auditory through audio clips, and also by doing it physically. Thus students are motivated to learn and excel.
Creative learning:
Unlike the traditional pedagogic strategies, podcasting gives way to new strategies like guest lectures, interviews, video demonstrations, etc. It encourages students to develop their own podcasts, improve their listening skills and enhances learning by targeting each child's interest.
What are some problems that may arise?
If not monitored, podcasting can be misused by its users. Students may not pay attention in class to a lecture as they feel the material is already available elsewhere. They may also try to prepare for an exam based on the podcasted material alone.
Getting started
In order to get started on podcasting, you may follow the three P's – Plan, Produce and Publish.
Plan: This involves planning what you intend to broadcast, chalking out an outline and deciding whether to break it into episodes. Once this has been decided, you have to decide on the presentation format. You need to decide whether it will be done by one person or more, whether it will be just a speech or will include video clips, how long the presentation will be, etc. Considerable thought should be given to choosing the recording location as the room should be quiet and free from distractions for the lectures to be clear.
Produce: Get your podcasting gear in place and record. Remember to talk clear, slowly and audibly so that each word can be heard by the listener.
Publish: Once your work is recorded, you need to post it online. Converting it into the MP3 format will let everyone access it. Name your file, upload it and you have created your podcast.
Learn More… Take a course
Discuss Here: What are some projects students can try out with podcasting in the classroom?