What are the Functions of an Ethical Committee in the School?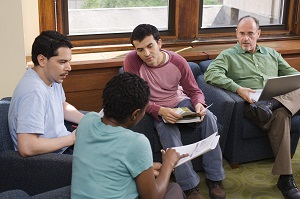 Having an Ethical Committee can create a climate of integrity and ethical flourishing, characteristics that are linked to quality, safety and excellence in education. The school can select a group of individuals who practice good ethics to be a part of this committee that meets once a month. Ethical concerns can be confidentially filed so that the ethics team can openly hear and respond to such concerns.
Some of the key elements of these crucial conversations or ethical reflections are listed below:
What is the matter of concern or the problem? Can it be stated in one sentence or in a brief paragraph?
What are the feelings of the person who is facing the problem or concern?
What is the data or fact base that we have regarding this concern? What do we really know for sure? What are the unknowns? What are the key assumptions?
What alternatives does the school have for responding to this situation or dilemma?
What are the core ethical commitments, laws or values that help in this situation?
What actions or steps should be taken to rectify this concern?
How would we articulate this decision in concise language and how would we implement the response?
This format or a similar one may be deployed. For personnel or Human Resources reasons, concerns involving a specific staff person should not be brought to this committee or team. However, cases or situations without names can be included and brought forward.
Learn More… Take this course: Ethics for Education Professionals
Discuss Here: How are some guidelines that you suggest in the working of an Ethical Committee?