What is Grooming on the Internet?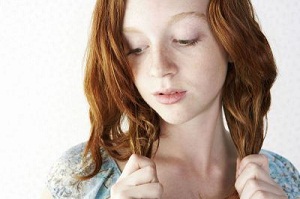 Online grooming is a process where someone makes contact with a child with a motive to sexually abuse them, either online or offline. Predators usually build relationships with their victims. This grooming process usually includes several stages and may occur very quickly depending on the responses they get from their intended victim.
FRIENDSHIP FORMING phase- This is the first stage of initial contact. It usually involves casual conversation about the topic of a chat room or something on their profile. The goal is to find a person that will continue to chat with them over any topic.
RELATIONSHIP FORMING phase- In this stage, the conversation usually gets more personal in nature, less casual but not necessarily sexual at this point. They may establish secrets at this point or that tactic may be used in the risk assessment phase. They may send gifts at this point or in any of the other stages.
RISK ASSESSMENT phase- At this point, they may bring up sex, drinking, drugs, send images or try to have a phone call. This is an attempt to see what the person is open to, if they shut down, stop talking, or don't like an image that was sent, they will back off for a while to build the relationship before introducing the subject again. Secrets often fall into this category and are considered a "good risk assessment" by predators as secrets help build trust.
EXCLUSIVITY phase- This is when the person attempts to pull them away from their other online or personal friends. They get upset when the person isn't online, or opts to do things away from the computer. A child's increased "need" to be online is an indicator that this may be happening.
SEXUAL phase- This is when the conversation about a potential meeting has turned to sex. It can be through coercion by threatening exposure or by the relationship going to the level of feeling love for the person.
The different stages of grooming on the internet can be skipped or the order changed, depending on the responses of the potential victim.
How can we, as teachers, protect our children from grooming on the internet?
Learn more…Take this course: Internet Safety: Protecting Children in an Online World