What is the Universal Design for Learning or UDL ?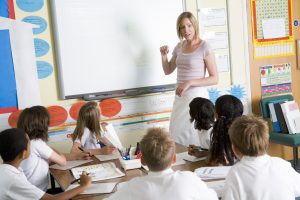 Universal Design for Learning is a research-based set of principles that helps in customizing and adjusting the curriculum. To make learning universal in nature, this scientific based framework refines the approach of the educator in the way they teach, what they teach, and how they teach.
The key of the UDL framework is "flexibility." It focuses on a curriculum which is flexible, teaching methods that are flexible, and a classroom environment that is flexible. Assessment and evaluation are also flexible without losing accuracy.
Regardless of the measure of variability in the learners' strengths and limitations, UDL assists the educators in reaching every learner by providing flexible instructional materials, techniques, and strategies. It thus promotes the engagement of each learner by making learning more accessible.
Ms. Kirk, a middle-school teacher, stands at the whiteboard in her classroom about to assign a history lesson from the textbook. As she looks around at her students, she already knows which of her students will master the material and how each of them will perform in the quiz at the end of the lesson. She isn't very optimistic about being able to improve the achievement of her low-performing students. Considering the resources and the time she has available, she is unable to provide adequate academic support and differentiate it appropriately to individual student needs. Due to this, it is a big challenge for her to teach the content in a way that will excite and motivate higher performing students in her classroom.
If a learning experience is to be successful, it must challenge and support each learner appropriately and adjust and grow with the learner over time. UDL aims at providing this kind of a responsive and customized learning experience for all students. Using the UDL framework, teachers like Mrs. Kirk will be able to provide appropriate support and differentiate it according to individual student needs, stimulating the higher performing students at the same time.
The Universal Design for Learning considers the needs of the broadest possible range of learners from the beginning. By providing a variety of ways to teach, UDL assists and guides the educators in creating curriculum that accommodates all learners with varying abilities and disabilities. Thus, UDL can be considered as the core of every classroom through which every student can learn.
What are some struggles you face as a teacher when you attempt to accommodate varying abilities and disabilities?