What is Transference and Counter-Transference?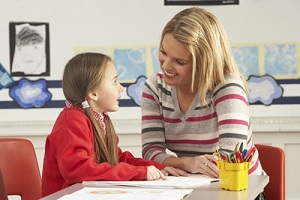 Transference occurs when a person we serve begins to experience unconscious feelings about us. For example, a teacher may be the recipient of transference if a child relates to the teacher as their own father or mother.
Counter-transference occurs when the teacher in turn unintentionally reciprocates with similar feelings towards the student.
Both the teacher and the student here may be unconsciously reminding one another of someone else. This puts the professional at risk of being reactive instead of being responsive and reflective.
Learn More… Take this course: Ethics for Education Professionals
Discuss Here: How have you dealt with situations of transference or counter-transference in your classroom?