What should I consider while planning successful STEM assessments?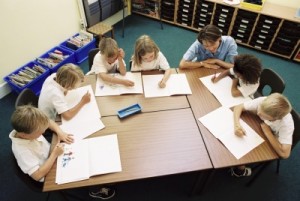 There are several components that contribute to meaningful STEM assessments. One thing to keep in mind is that assessment should be viewed as "a process." For example, there is not one "test" that reveals a complete summary of academic performance. Instead a series of assessment strategies should be implemented to assess student learning.
Students and teachers working together is another attribute of a strong STEM assessment. The process is seen as a joint venture formed to assist students in their mastery of certain standards.
The last element crucial to the successful use of assessment is the ease in which they are administered. If educators cannot quickly administer and score the assessment, the chances of it being used are unlikely. Successful assessments are reliable, cooperative, and efficient.
Discuss here: What are some STEM assessments that you have used?
Learn more: Take a course