What are some class management strategies that can be used while dismissing students?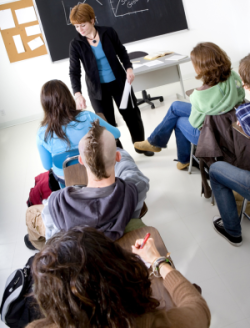 It is important to develop efficient class management strategies to deal with various aspects of the class, like dismissal of students.
Teachers need to develop a simple user-friendly system to dismiss students. The concept "ready group" or "ready student" is effective for most grades, especially middle school.
The concept of "ready" will need to be first established in your classroom (for example, putting the materials away, sitting down, being attentive). You would need to explain it to the students. You may also want to use some form of incentive to encourage "ready" behavior.
For example, you might say, "We need to go (or line up, or take part in an activity, etc.), I am looking for a ready row (or table)." It will not be long before the students make an effort to demonstrate "ready" behavior, given the incentive that being ready will lead to going earlier.
Some of the benefits of having class management strategies such as being "ready" are:
The students are in a better position to listen effectively to last minute directions.
The teacher is assured that all materials used are put away and is not in the unpleasant position of asking students to come back and clean up.
Students begin to associate the teacher's final whistle to the class bring over, rather than the bell, which has no relationship to the lesson.
How do you dismiss students at the end of your class?
From Professional Learning Board's online continuing education course for teachers: Transformative Classroom Management – Strategies to Engage Positive Behavior