Cyberbullying – Should a teacher care?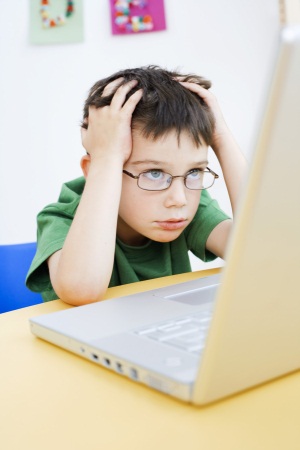 The other day I was talking to a friend who told me of a teen who recently attempted suicide because of a verbal attack on Facebook in response to a photograph of him posted by someone. At first, I thought it just sad that someone would try to end their life because of comments on a social networking site. After all, they were just comments. Once I'd given it some thought, I'd realized the impact that the internet has on the lives of today's teens and children (and yes, adults too). Bullying can be a very real concern even in the online world.
This wouldn't hold true even ten years ago, but today's activities of daily living for many people include use of the internet – that is how common internet use is in nearly every household. Schools also encourage the use of the internet for projects, papers and teaching purposes. In fact, recently a student who attends school with very limited internet access (yes, they do still exist) was given a homework assignment to name the governor of the U.S. state they were to be researching. Completing this task is archaic, at best, without using the internet.
Are schools today teaching students how to stay safe while using the internet? Considering the amount of time and effort we spend trying to prevent bullying in our schools, do we tackle the issue of cyberbullying with the very same students, helping them to be careful in their behavior as well as teaching them strategies to deal with it? Or do we, as teachers, think this is outside our boundaries of concern?
With each new day comes new challenges and when our children and students are not equipped to tackle them, the results may be damaging. Do teachers have the necessary information or strategies to help students with managing their internet use? If not, is it a case of the blind leading the blind.
What steps are you taking to prepare yourself to help students deal with cyberbullying?