How Can I Respond to Parents Who Seem Indifferent?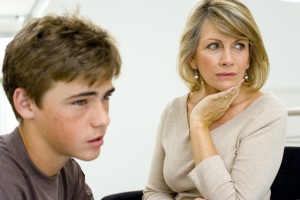 An "Indifferent" Parent is one who may be unresponsive or often absent. There are multiple reasons for a parent to demonstrate a lack of involvement; however, not caring about the student is not one of them. This parent may have had a bad educational experience themself, may feel inadequate to help out, may be illiterate, or may face a language barrier.
This parent may show little to no interest in partnering; "I've already been in school myself" might be this parent's mantra. They may believe that the child's education is wholly the responsibility of the school and may not understand why or how they need to be involved.
An indifferent parent may look like this:
Daniel's dad shows little to no interest in being involved in Daniel's education, be it at school or at home. When asked for help on homework or projects, Daniel's dad declares, "I did my projects without my parent's help.. you can do the same." The teacher notices Daniel consistently coming to school without having his homework completed or "forgetting" to get his field trip permission slips signed. At conference time, Daniel's parents are nowhere to be seen.
It is advisable to remain positive and enthusiastic when attempting to connect with the 'Indifferent" Parent. Try to make a connection and make the parent feel comfortable. You might try drawing them in by invoking help with one of their hobbies. Directly ask them to share their knowledge and skills with the class.
Reassure this parent that they are the expert on the child and you are there to assist and support them. This can help alleviate any perceived pressure about participating in front of the teacher or others. If language is a barrier, attempt to find a translator to make the parent feel more at ease with communication. Be sensitive toward the student who has a parent who is resistant to involvement. It may be useful to change an assignment to "adult input" as opposed to "parental input" so the student doesn't feel awkward at having a parent who doesn't participate.
Discuss here: How do you respond when a specific parent consistently does not attend parent conferences?
Learn more: Take a course