How Can I Use Online Surveys in the Classroom?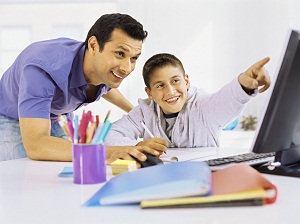 Online surveys are fun, interesting and interactive. Children participate in polls through social media networks all the time just for fun. Teachers can tap into this resource to get students excited about the lesson, as well as to teach and reinforce subject content.
Some of the main functions of surveys in the classroom are:
Preparing students for the class
Testing and reinforcing subject matter
Getting student feedback
A poll can be a great way to get students interested in the subject or topic that is going to be taught. Questions can be asked, that will provoke curiosity and even research. It can also be an opinion poll on what students would like to learn. Such a poll allows teachers to decipher the likes and dislikes of the students in the class and to figure out what gets their attention. Teachers can be better prepared for a lesson, if they know how to cater to their audience, i.e. the students.
Polls and online surveys can also be used to test or reinforce content that you have already taught in the classroom. Students may view a paper and pen test as boring, or tedious but might enjoy doing an interactive survey on the internet. You can create polls with questions and links to content on the internet, so that students can research content and answer the questions. A survey can also be used for a homework activity.
Getting feedback is an integral part of the teaching experience. As teachers try innovative ideas for presenting information, visual aids, or other technology in the classroom, it is important that they also get feedback from the students. Surveys allow students to leave quick feedback, even before the semester is over.
There are various types of surveys that we can use. Online surveys are a lot more convenient than offline surveys. They are easy to access and appeal to young people. There are various websites that allow you to make a survey with ease. They even do the dirty work of inputting and analysing the responses on to an Excel spreadsheet.
A survey can have multiple choice or explanatory questions. In multiple choice surveys, the students would only need to select an answer from the options provided. However, explanatory questions provide a blank space for the students to write their own answer. Some surveys can even have a combination of the two types of questions.
Teachers can ask students to fill up a survey on the classroom computer or provide them with a link to do it at home. The use of handheld devices and other trendy electronic gadgets are making it easier for teachers to manage the online surveys with ease. Software like SurveyStop, SurveyMonkey, FreeOnlineSurveys, and KwikSurveys make the whole process of creating and analyzing a survey simpler and hassle-free.
How might you use surveys in the classroom?
Learn more…Take this course: Technology in the 21st Century Classroom