How can I use Pre-assessment for Gifted Students in the Classroom?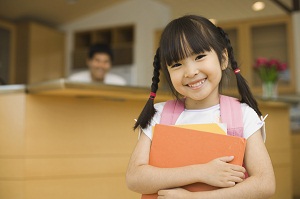 Teachers have the option to administer the end of the chapter test before the content has been taught, in order to validates what the learner knows. Unfortunately, this does not offer direction on where the student should be headed. Pre-assessment, which takes many forms other than pre-testing, is a preferred approach.
One of the best things about using a pre-assessment approach is that teachers already have the materials they need. Following are some ways in which teachers can use pre-assessment to determine what gifted students in the classroom knows about a subject.
The teacher may have the student…
try the difficult problems first and make up some original ones
do the study sheet and write a summary before the lesson starts
look over the chapter and pick the ten (number optional) key concepts; after confirming content awareness, the learner chooses one topic for in-depth study
create a concept map to demonstrate previously acquired knowledge
make a flow chart about the lesson/experiment
finish a fill-in-the blanks exercise about the topic – or write one
do a 'fast write' that touches upon key points assigned
create an original product on this lesson/unit that gives evidence of full knowledge, comprehension and application of the concepts
Learn More… Take this course: Differentiation for Gifted Learners in the Classroom
Discuss Here: What are some other ways that you can understand what gifted students in the classroom know about a subject?