Importance of Networking for Students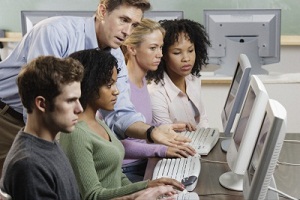 What has always been important is not what you know but who you know? The importance of networking has always been noted for professionals. But networking for students is as crucial.
Today, the ability to network is almost completely independent of time and place. Social networking tools, such as Facebook, LinkedIn and Twitter, have had a profound impact on the ways human beings of almost all ages interact with one another.
Because of its potential for problems, many schools have simply banned all social networking tools. This does not address the fact that social networks, whether we like them or hate them, are part of the social and professional arena in which our students will participate. Networking for students has a direct impact on their career. We owe it to our students to teach them, to the best of our abilities, how to participate meaningfully and positively in social networking spaces.
Educator and blogger, Will Richardson, defines network literacy as "The ability to create, grow and navigate personal learning networks in safe, ethical and effective ways."
From Professional Learning Board's online continuing education course for teachers: Technology in the 21st Century Classroom