Preparing to Teach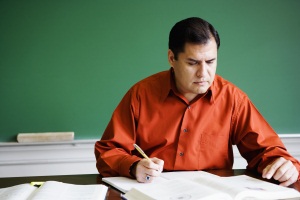 Recently I decided to attempt cooking an old chicken recipe I had learned from my grandmother. I've made it many times in the past and I was quite confident that I could do it without the instructions. But once I started, I found that I kept forgetting many of the steps. I couldn't remember the exact ingredients or the quantities. I was surprised that even though I thought I "knew," I had forgotten.
Sometimes when we are getting prepared to teach, we are confident that we know the subject. And in some cases, we may be overconfident. Although we are teachers, we too can benefit from reading the books that our students are reading. We too need to research and brush up on our knowledge before we are ready to teach. And when we do these things, students understand that we too are learners.
What are some ways you prepare yourself to teach your subject material confidently?
Tell a Friend!
Send an email or a link to your teacher friends, colleagues or teaching communities.
Like TeacherCEUs on Facebook!
Share a url on your facebook page.
Follow @PD4Teachers on Twitter!
Let other teachers know how easy and helpful it can be to stay on top of what's happening in the field of education.