Protecting the Child Against Abuse: Identifying the Characteristics of Child Abusers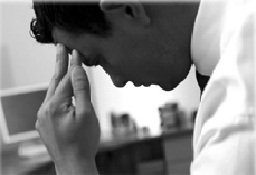 As a teacher, child abuse has and always will be a major concern. It is important that we do all we can to protect the child from abuse. Identifying the characteristics of child abusers helps us identity possible situations of abuse.
However identifying child abusers isn't easy. People are unique and it is not possible to specify, beyond general characterizations of actions, who abuses children. We can however be cautious of certain adult behaviors that may raise red flags and/or legitimate concerns.
The parent or guardian offers an unconvincing, illogical or contradicting explanation of a child's injury.

The child is disciplined excessively for his/her misbehavior.

The parent or guardian expects more from a child than he/she is capable of, given their age, ability and maturity.

The parent or guardian

perceives a child as evil or bad.

The parent or guardian attempts to conceal a child's injury.

The parent or guardian

abuses alcohol or drugs.
It is critical to note that a person may exhibit characteristics of an abuser yet not be an abuser. If you recognize one or more of these characteristics of child abusers in yourself or others, please seek help immediately.
From Professional Learning Board's online continuing education course for teachers: Recognizing & Preventing Child Abuse