Reading: What Do You Already Know?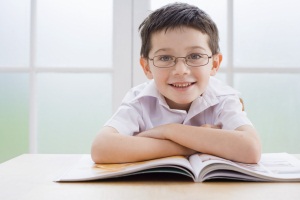 To better understand how reading skills are built on prior knowledge and experience, consider this metaphor: Our brain acts like a file cabinet.
The brain food we receive as babies gives us words that we use to communicate. This is what makes each of us unique. As our brain makes more and more connections it has to put those ideas into something that behaves like a large filing cabinet.
Our unique "files" are what make us who we are and over time, our brain becomes all the files of "stuff" we have accumulated in our lives. This filing system is what makes each person unique and different from others as far as the abilities he or she has.
For example, one persona can understand a great deal about reading and almost nothing about swimming. And another person is a brilliant musician while they can not fix a car. In other words, the word rose by another name would still not smell.
Until we have some form of prior knowledge, it is difficult if not impossible to learn reading. If a child has never tasted or smelled an apple or even seen an apple, and we try to teach the word apple in print, the child has no context for understanding this word.
Discuss here: What are some strategies that you use to find out how much your class already knows about a particular topic?