Safe Learning Environments: Preventing Child Abuse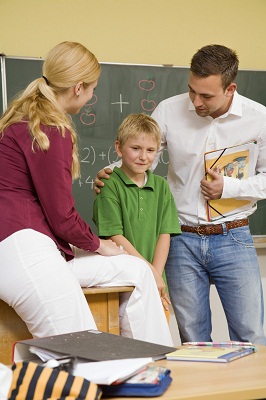 Research has found that successful child abuse interventions must both reduce risk factors and promote protective factors to ensure well-being of the child.
Protective factors are conditions in families, schools and communities that, when present, increase the health and well-being of children and provide them with safe learning environments. They are attributes that serve as buffers, helping adults who might otherwise be at risk of abusing children to find resources, support, or coping strategies that allow them to provide effective care, even under stress.
It is with this in mind that the following practices should be essential elements of any plan for safe learning environments.
— Identify secluded areas.
Lock empty rooms.
Post mirrors and cameras in non-visible areas.
— Develop and enforce policies regarding use of any secluded areas. Consider the following:
Supervising staff should check bathrooms before sending children in alone.
Do not permit children to enter staff-only areas.
Only meet with children where other adults can pass by.
Supervisors should look in on activities.
Make sure at least two adults are involved in all interactions with a child.
Allow parents to drop in on programs.
New programs must not be spontaneous but rather approved and announced by the appropriate school administration.
Always be sure to consult your school administration and their policies to ensure you are compliant.
What are some of the protective measures you take as a teacher?
From Professional Learning Board's online continuing education course for teachers: Recognizing & Preventing Child Abuse