Setting up a Classroom: Flexibility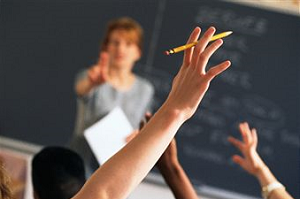 The learning environment plays a huge role in helping students grow and in cultivating their opinions and confronting them with concepts. It is therefore important that we take pay heed to the different elements involved in setting up a classroom.
In today's world, a classroom that encourages hands-on experience is an obvious plus. The result, though, is that the classroom environment may at time be noisier than what we previously understood to be a productive learning environment (quiet, students working by themselves or listening to teacher's instructions, etc).
It is important that we accept a classroom environment that differs from what may have been previously expected. In fact, when an observer steps into such a classroom, they should wonder what the noise is about before silently concluding that the teacher is unable to keep a quiet and ordered learning environment.
For teachers, it is important to develop a classroom management plan that deals with matters like setting up a classroom and other information and strategies.
Answering the following questions will help you organize your classroom effectively.
How will you monitor learning?
How will you and the students manage movement within the classroom?
How will you and students determine acceptable level of noise and verbal exchanges within the classroom?
What will be the guidelines for social dynamics within working groups, whole class, etc.?
How will you check on the proper use of resources?
Make a check list on what needs to be addressed to make your classroom a student-centered learning environment.
What are some of the things you would add to the check list for your classroom?
From Professional Learning Board's online continuing education course for teachers: Integrating Standards in Teaching