Teaching in a Multicultural Classroom: Student Participation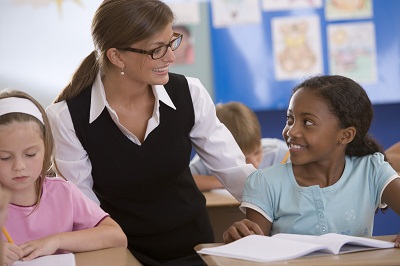 People in the U.S. are encouraged from a young age to think for themselves, stand up for themselves, express themselves, and just be themselves. Assertiveness in the United States is valued. Here, "the squeaky wheel gets the grease." These attitudes are reflected in U.S. schools.
In contrast, an appropriate saying to describe attitudes in other parts of the world is "The nail that sticks up is pounded down." Group harmony takes precedence over individual concerns, and undermining cooperative efforts is inappropriate. This makes teaching in a multicultural classroom a real challenge.
Students from such cultures often hesitate to stand out, even to the point of not daring to ask a question. They likely have not learned to form their own opinions in school, as much of their previous schooling may have been centered on rote memorization. This creates a challenge for them when they are expected to participate actively in learner-centered classrooms.
Think about the student from these cultures who doesn't voluntarily participate in class. It's important to consider their background as a contributing factor to their behavior. Also, as is common practice around the world, their prior teachers may have directed students to answer questions together as a group. Some educationalists attribute this method to an emphasis on group identity over individualism, which aligns with the cooperation vs. competition cultural value distinction.
How do you combat the difficulties of teaching in a multicultural classroom?
From Professional Learning Board's online continuing education course for teachers: Teaching English Language Learners