Teaching Tip: The Spanish Alphabet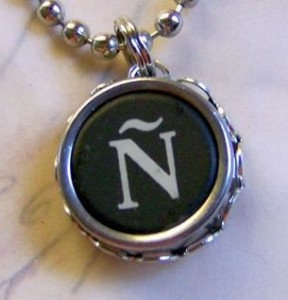 The Spanish alphabet once had 30 letters. In addition to the 26 letters of the English alphabet, Spanish also included the CH, LL, RR and the Ñ.

But, several years ago three of these letters were eliminated from the alphabet and today only the Ñ remains. The post-1994 Spanish alphabet is made up of a total of 27 letters, the same 26 we have in English plus the letter Ñ.
Practice pronouncing the name of each Spanish letter of the alphabet (el alfabeto or el abecedario).
A B C D E F G H I J K L M N
Ñ
O P Q R S T U V W X Y Z
Note that as an introduction to the language, proper pronunciation of the sounds made by each letter, NOT the name of the Spanish letter itself, will set the strongest foundation for your success.
Interested in how to pronounce the actual letter names of the Spanish alphabet? See below.
A:

ah

H: achay
Ñ: en yay
U: ooh
B: bay
I: e
O: oh
V: bay
C: say
J: hota
P: pay
W: doblay bay
D: day
K: ka
Q: koo
X: e-kees
E: ay
L: ellay
R: erray
Y: e-gree-ay-ga
F: effay
M: emmay
S: essay
Z: setta
G: hay
N: ennay
T: tay
From Professional Learning Board's online continuing education course for teachers: Spanish for Educators