Using Technology for Teaching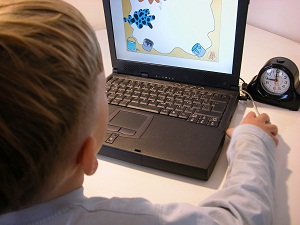 The biggest benefit of using technology for teaching and learning is that digital media improves that which we are able to know and do. So, do we make up multiple presentations of the same content—using text for some, speech for others, and images for still others?
This just isn't very feasible. Collecting and maintaining a sufficiently varied assortment of media that would allow us to create an optimal instructional environment for every student in every unit of curriculum would be incredibly costly, consume too much space, create grand logistical problems and quite frankly, drive teachers insane. Furthermore, this is not realistic. Teachers don't need more tools; what we need are better tools!
Linking one piece of digitally stored content to another helps us in using technology for teaching and learning through access to reference materials, dictionaries and almanacs, as well as guides supporting reading comprehension, supplementary content that builds background knowledge, electronic notepads and visual organizers.
Digital media makes it possible to move quickly between a word and its definition, an image and its description, a video and a review, or a text passage and an audio file. And, this is all possible without the World Wide Web.
As schools often have security restrictions on their Internet access that prevent users from access to certain websites, it is very useful for teachers to think of the ways to use digital media without the connection.
What are some of the ways you have been using technology to support learning in your classroom?
From Professional Learning Board's online continuing education course for teachers: Accommodating All Learners