What is Text Annotation?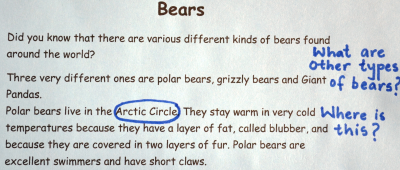 In simple words, reading comprehension is the act of understanding what you are reading. Reading comprehension is one of the pillars of the act of reading. It is an intentional, active, interactive process that occurs before, during and after a person reads a particular piece of writing.
Students are likely to increase their retention of information when they interact actively with their reading by jotting comments in the margin of the text.
Process:
Using photocopies, the student is taught to engage in an ongoing 'conversation' with the writer by recording a running series of brief comments in the margins of the text.
The student may write annotations to record opinions about the points raised by the writer, questions triggered by the reading, or unknown vocabulary words.
The teacher can set specific student annotation goals (e.g., directing the student to complete and turn in a reading with a minimum of six annotations in the margins).
Discuss here: What interventions do you use in your classroom to build reading comprehension?
Learn more: Take a course