Who are Twice Exceptional Students?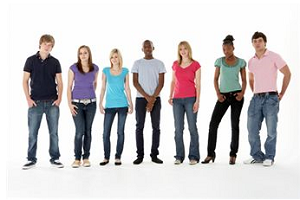 Twice exceptional students, those with giftedness and another dimension of diversity, are among the most underserved populations in schools today. Few school districts have screening procedures to identify them. Fewer still have special classes or programs to meet their needs.
Children who are twice exceptional struggle with the following:
to become proficient in English
come from an impoverished family
lack cultural assimilation
have a learning disability
work with an Attention Deficit Disorder
need adaptations for a physical handicap
are among those with other other learning challenges, such as ADD/ADHD or Asperger's Syndrome
underachieve
The good news is that parents and teachers can employ effective strategies that maximize student learning if they know how to recognize and make adaptations for learners who might be twice-exceptional.
How can you identify twice exceptional students in your classroom?
Learn More… Take this course: Differentiation for Gifted Learners in the Classroom