Getting Started with English Language Learners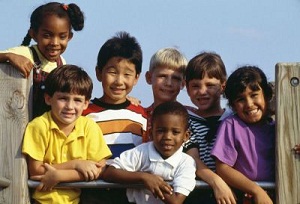 The first step in getting started with English Language Learners (ELLs) from diverse backgrounds is to create an environment of acceptance so that all students feel welcome, empowered, and ready to learn. Some of the small things that educators do to reach out to students who are ELLs can make a big difference to them while they are learning a new language and often navigating through a new culture as well. A welcoming environment is just as necessary in a school with only a few ELLs as it is in a school with a large ELL population.
Displaying a world map is a good way to make a classroom more visually appealing and welcoming for ELL newcomers. If your ELLs can do so, perhaps have them show you and their peers their home countries on the map. You can also make flags with their names and affix them to the map. Learning and speaking a few words in an ELL's language will help them feel welcomed.
Another suggestion in getting started with English Language Learners is the buddy system. You can pair a newcomer with a same-language buddy, a native English speaker, or both. The buddy might be an older student or one in the same grade. Of course, buddies will need to take their roles seriously and must receive proper training.
From Professional Learning Board's online continuing education course for teachers: Teaching English Language Learners