Understanding and Dealing with Creative Thinkers in the Classroom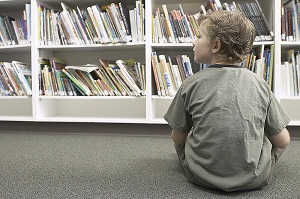 A master of adaptation, the mind of creative thinkers often races in many different directions, and it can seem as if this learner forgets how to be a team player. When this learner becomes enthusiastic about tackling highly individualized pursuits, it is important for an educator to practice patience.
Often, these students think so far outside the box that few rubrics can comply with their need for diversity in assessment! In fact, a teacher of creative thinkers might question whether mastery is the goal or the means for these learners.
Some suggestions for teacher working with learners like this include the following.
Consider the acquisition of knowledge to be a launching pad, not an end in itself.
Remember that these students have a need to develop concepts in depth.
Validate the fact that they approach problem-solving in different ways.
Know that the correct answer response may have little importance for this learner.
How do you cater to learners like this in your classroom?
From Professional Learning Board's online continuing education course for teachers: Differentiation for Gifted Learners in the Classroom