Using Facebook in the Classroom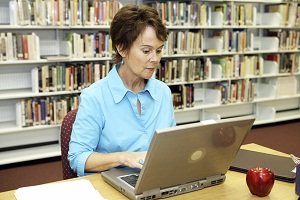 No one can doubt the influence that Facebook has on students today. Research projects show that bridging the gap between work and fun can lead to increased productivity. Blending the two worlds of the students can, therefore, perhaps make school life a little more fun for them and enhance the otherwise dreaded learning process.
However, Facebook also poses a lot of threats, which is why it becomes essential that we moderate our actions on this social medium, to safeguard ourselves and our students.
The first step is to build a separate teacher page for your "teacher presence." Do not mix your teacher profile with your personal page. It is essential that students 'friend' you as your teacher self and understand that there are rules to be followed.
Create a closed class group, so that people will have to request to join the group. Ensure that you are positive and praise rich in what you post. Appreciate the work and efforts of the students. This space can also be used to clarify information, like the school staying closed due to bad weather. It can be used to guide students on study materials or answer queries. This will also help you sneak in a fun 'educational' discussion!
Avoid using Facebook chat or sending students' messages. Keep everything in the open. It will protect you against any accusations. If a student messages you, post on his wall instead. Wish students on their birthday. It makes them feel special. You may also play a few simple Facebook games. It could help you engage with students who may otherwise not interact much.
Facebook in the classroom may just be today's future. Let's make the best of it.
What are some of the other ways you could use Facebook in the classroom to lighten the education process?
Learn more about integrating technology in your classroom through Professional Learning Board's courses for online continuing education and professional development: Web Tech for Teachers and Technology in the 21st Century Classroom