What is Sheltered Instruction?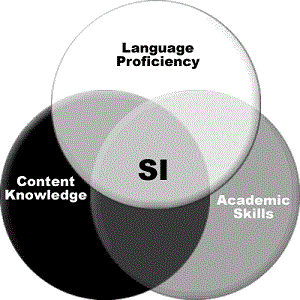 Sheltered Instruction (SI) is a method of teaching English Language Learners that fits the recommended model of culturally responsive education. The goal of SI is to help ELLs develop content knowledge, language proficiency, and academic skills at the same time.
Most ELLs are in mainstream classrooms for most or all of the day. SI is being used successfully in these diverse classrooms and has been demonstrated to be an effective teaching method for ELLs and non-ELLs alike. It can also serve as a bridge from the ESL classroom to the mainstream classroom in what are called "sheltered content classes." It is intended to be used with learners who have reached an intermediate level of language acquisition.
The SI method is not a "quick-fix" supplement that teachers can simply "tack-on" to their regular instruction. At the same time, adopting the SI approach does not mean that teachers have to throw out everything they have been doing and start over. Rather, SI provides a framework for combining and organizing best teaching techniques that have been recommended by experts for years. It is often thought of as, simply, "good teaching." While advantageous for many learners, these approaches can be very important for teaching ELLs.
Learn More… Take this course: Teaching English Language Learners
Discuss Here: How can you incorporate the method of sheltered instruction in your classroom?