Google Earth in the Classroom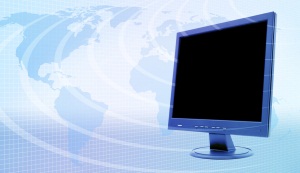 About Google Earth
Google Earth is a free tool that presents geological and geographical images together with satellite imagery in a dramatic fashion. It allows teachers to fly anywhere on the face of the Earth and view maps, terrain, buildings and monuments up close in 3D, track the courses of rivers and view changes taking place on our little blue planet.
For classrooms of the 21st century, Google Earth presents great opportunity to adapt traditionally abstract lessons, make subjects come alive and encourage students to think and solve problems. Set the scene for lessons, not just Geography, but anything from History and Astronomy to Literature and even Math!
 Google Earth Basics
Download and install Google Earth from free from http://earth.google.com. Ensure that you know how to use the 'Search' and 'Navigate' controls, undertand 'Layers' and are able to create 'Placemarks.' Help for learning to use the various controls and features is freely available through the tutorials.
Why Google Earth?
Not just because it is a great way to grab your students' attention and literally bring information alive but because it is one of the few single tools that is adaptable enough to be used for all grade levels, from elementary to high school and beyond. It can be used for a variety of subjects and allows teachers to be creative. Best of all, it could help to maintain freshness in the classroom by offering a new perspective on old subjects.
 How to use Google Earth in the Classroom/Ideas and Projects
One of the most popular features on Google Earth is to take virtual tours of anything on earth from oceans and forests to museums and monuments. You could also develop your own "tours" of selected locations of particular geographical significance and take a class trip right there in the classroom!
Here are just a few ideas on popular ways to use Google Earth in the classroom for a variety of subjects.
Biology and Ecology:
Replace a standard lesson with a short quiz that uses Google Earth to take students on an ecology search mission
Use resources from the Jane Goodall Institute to track routes of chimpanzees.
Environmental and Earth Sciences:
Access a collection of feature articles from National Geographic Magazine.
Create placemarks detailing an earth science project using Google Earth.
Use Google Earth layers to study tectonics and earth movements. Even watch earthquakes in Real Time.
Have students explore the dining customs of a variety of countries by building an International Cookbook where users virtually visit the various countries.
Explore with your students the power of images and their impact on history as they research, select and evaluate photographs in an interactive and collaborative lesson.
Art History and Architecture:
Search famous museums like the Louvre in Paris.
Study city planning techniques and trends.
Use Google Earth's 3D building layer to discover key historical and modern architectural works such as the Duomo in Florence, Italy or the Washington Monument, in Washington DC.
English and Literature:
Build context around a novel by creating a tour of all the places mentioned in the book
Create 'postcards from the past.'
Discover locations where famous films were shot.
Math:
Calculate the volumes of famous geometrical shapes like the Egyptian Pyramids or estimate the land areas.
Use real-time coordinates to demonstrate distance calculations.
Explore distance, velocity, and wave properties of tsunamis by accessing information and imagery.
Advanced Functions
Once the basics have been mastered, you may wish to tackle Google Earth through one of the following themed areas of interest:
Architecture (Google Earth Gallery, 3D Warehouse,  Building Maker, Google SketchUp, Overlay Site Plans and Traffic Counts)
Mathematics  (Area and Perimeter, and Real World Math)
Marine/Oceanography (Access the Ocean Layer, Ocean 3D Models, Ocean Tours)
Astronomy (Google Sky, Google Mars, Google Moon, EarthSky Podcasts)
Draw and Measure: Discover the world's tallest building or the world's highest mountain peak by using the ruler tool to measure skyscrapers and mountains.
Google Earth can provide a much greater level of engagement as well as activate a host of different learning styles and thinking skills. This is a great opportunity to help your pupils move from being passive consumers of information just looking at maps and content on screens to being active creators of content. Use this tool for sharing your students' voices and generating discussion on important issues.
Once you are confident with using Google Earth and Google Maps in the classroom, you can start creating your own content and working with your pupils so that they can create their own work as well.
Learn more about integrating technology in your classroom through Professional Learning Board's courses for online continuing education and professional development: Web Tech for Teachers and Technology in the 21st Century Classroom.